The next stop on Gower for our 18th annual Beach Sculpture Festival was the beautiful Oxwich Bay. It is the second largest beach on Gower and it's landscape features sand dunes, salt marshes, nature reserve and beautiful woodland particularly rich in wild flowers. Oxwich is always a very popular beach for our annual sculpture festival and a steady stream of people arrived all day to create some beautiful and inspiring sculptures based on marine species. The artists were on hand to share their ideas about sculpting demonstrating different art techniques from carving to building using the wonderful range of materials such as stone and sand found on the shore.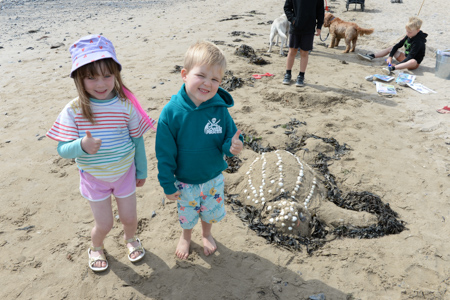 'The event raises environmental awareness for everyone'.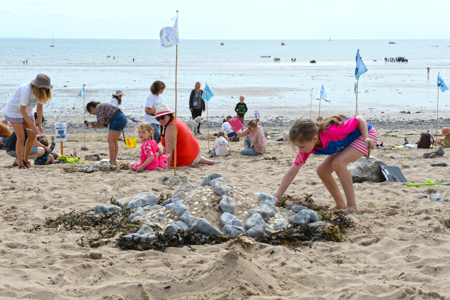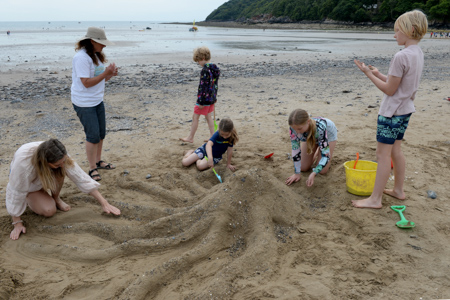 Making sculptures based on marine animals is always a popular activity with children - learning through play encourages creativity and an enhanced sense of well being.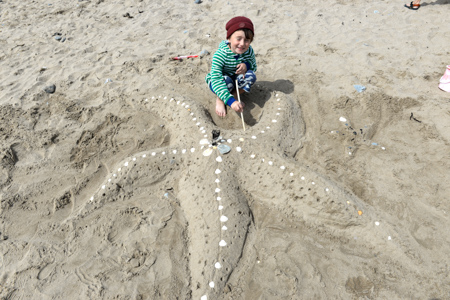 What a beautiful starfish!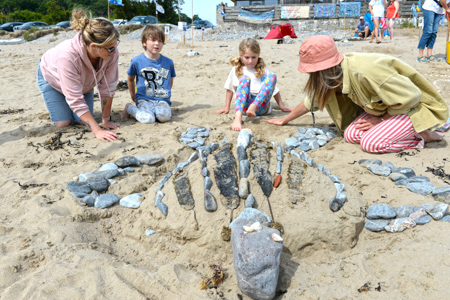 Families enjoyed working together to make different sculptures such as leatherback turtles, octopusses, fishes, seahorses,etc. using materials found on the beach such as sand, shells and pebbles.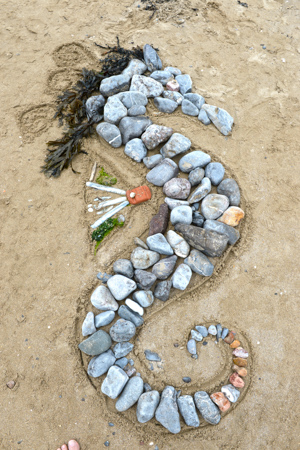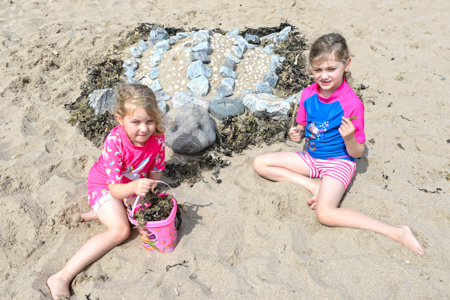 'Fun, creative and engaging!'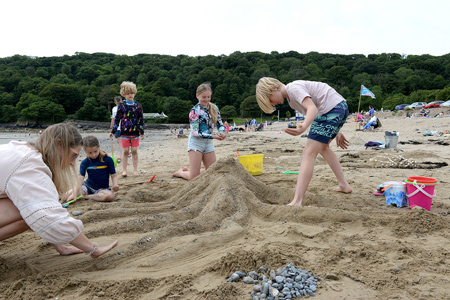 'What a lovely experience for the
all the family'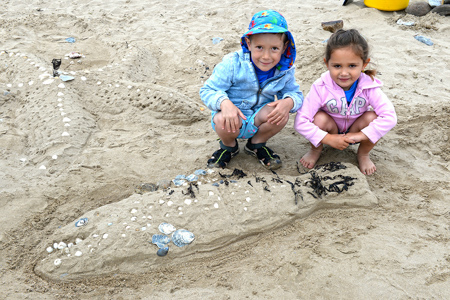 Participants talked about enjoying the process of smoothing sand, and searching the beaches for special stones and shells to use in their sculptures. They were proud of their artistic outcomes and enjoyed showing others their achievements.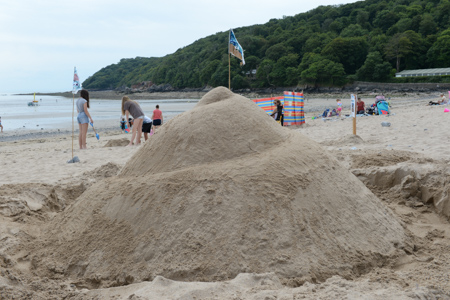 An inspirational arts and nature festival on beautiful Gower.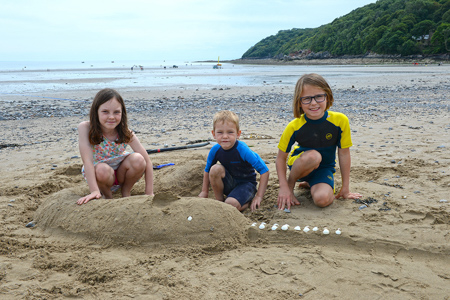 A wonderful Narwhal was made by these children
To see Day 3 of 2022 Festival at Port Eynon Beach - click the link at the bottom of this page.
I weld tudalen 3 o 2022 Gwyl Traeth Port Eynon - cliciwch ar y ddolen ar waelod y dudalen hon.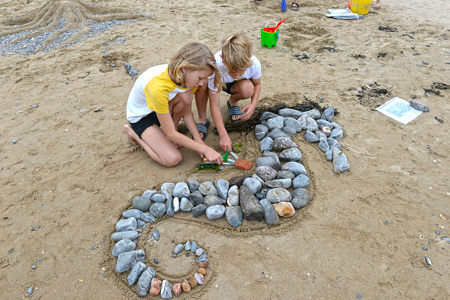 Thank you to everyone for making our annual sculpture festival such a success once again.
THANK YOU TO OUR KIND SPONSORS BELOW:

Diolch i bawb am wneud ein gwyl cerflunwaith flynyddol mor llwyddiant unwaith eto.
DIOLCH I'N EIN HYRWYDDION SY'N GWYBODAETH BOD: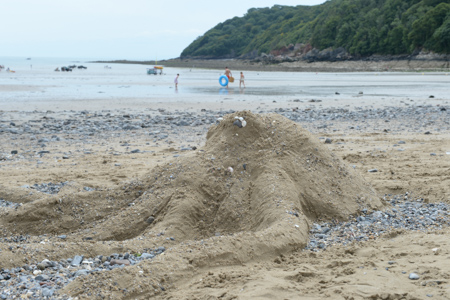 A very creative day was enjoyed by everyone! The next stop on the festival tour was Port Eynon.