Our annual beach sculpture festival, now in its 14th year, began at beautiful Caswell beach on the Gower Peninsula which the first designated Area of Outstanding Natural Beauty in 1956. This was was awarded for its fantastic coastal scenery, its history and culture which is totally unique. Caswell beach holds both a Blue Flag and Seaside Award, achieved in part with environmental education activities such as our annual sculpture festival.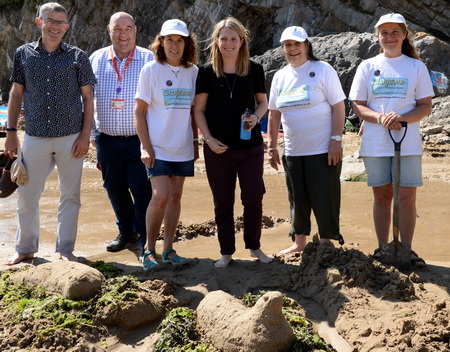 The festival this year had some special visitors who came to see how the event was encouraging people to look after the beach environment and marine species. The artists gave environmental awareness and species information to their participants while they helped them to create sculptures of their favourite sea animals. They also informed people about the negative impact of plastic and litter on sea animals and the ocean. Centre - Hannah Blythym AM (N.E. Wales Cabinet for Environment) Far left: Chris Lindley AONB Team Leader, 2nd left - Mark Thomas City & County of Swansea Councillor, together with Sculpture by the Sea UK Artists Sara Holden, Lynne Bebb and Tina Cunningham.
Mae ein gwyl flynyddol ar gerfluniau traeth, sydd bellach yn ei 14eg flwyddyn........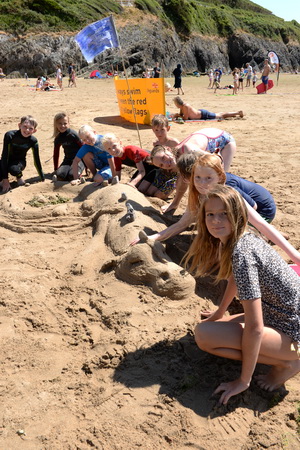 A fantastic Welsh dragon was created by these talented youngsters
Just watching the realisation on some children's faces as they stepped back to see their work develop was wonderful. A few little conversations and sculpting tips really empowered people to push their creative boundaries further.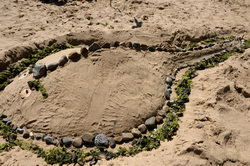 There were many conversations about varieties of seaweeds, including one with a marine biologist about changes in underwater habitats, and explaining to participants the amazing features of what creature we were sculpting…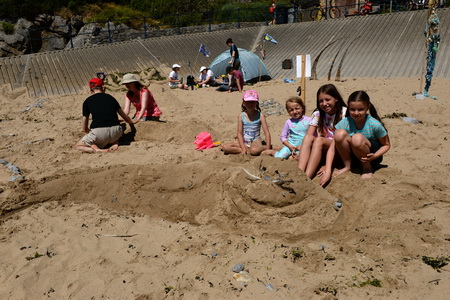 These children enjoyed making a seal, a marine animal often seen at these beaches
The sizzling hot summer of 2018 continued and everyone was keen to make the most of the heat wave and spend it at the beach making some wonderful sculptural creations
The sun shone down at full capacity all day, delighting the eager beach sculpture participants who began arriving as the artists put up the festival flags and displays. They were keen to create some wonderful marine themed sculptures with the artists. children and families began collecting shells, pebbles and driftwood for decorating the sand sculptures, which was a good opportunity to explore and learn about the beautiful beach. The beach became a lively and exciting art gallery space that people of all ages admired and enjoyed whilst the sun shone down all day. There were lovely responses from everyone allowing for new directions and inspiration from the beach scape.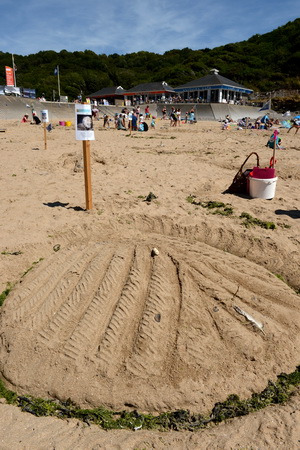 The beach became a place of fun and adventurous activity encouraging creativity and imaginative play.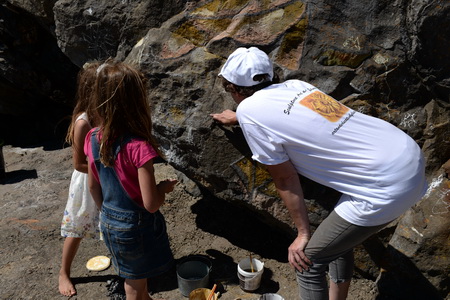 Beach activities included making cave paintings of turtles/jellyfish/crabs/fish, encouraging participants to look for the natural lines and form within the rock face surface and to develop ways to highlight areas and turn the natural forms into the shapes of sea creatures. Materials used were Bideford Black/chalk/charcoal/turmeric diluted and manipulated with sea water and brushes.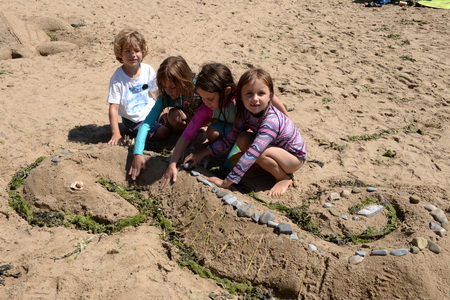 A sea horse emerges on the beach created by this family and their artist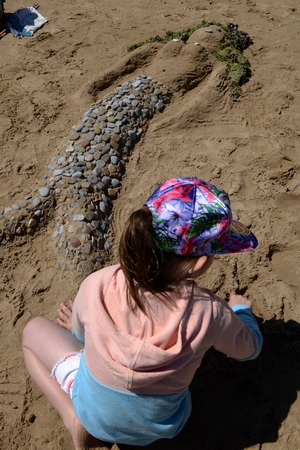 Mermaids always a popular sculpture to create at the festival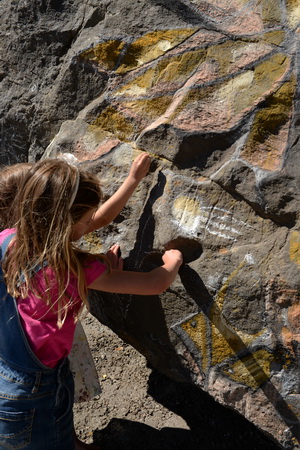 All participants really enjoyed investigating the rock surface, and experimenting with the painting /drawing materials, participants were immersed in their own investigations supported alongside with the artist
SAMPLE OF FESTIVAL MESSAGES FROM PARTICIPANTS

SAMPL O WYBODAETHAU GAN GAN Y CYFRANOGWYR
We made a huge scallop shell which was very fun to do and we were very happy with the outcome. The artist gave us ideas and it was a lovely, relaxing and interesting day for us all. Environmental Arts events like this are good for children to enjoy and learn about the environment. We were very impressed and thoroughly enjoyed the event. Shelagh Arthur and family.
We made a black faced seagull which were very happy with. it was great fun. Lucy Smith and family
Our sculptures were a crocodile, shark and starfish and we were all very happy with the outcome. The artists were a great help with tips and skills. Environmental Arts events like tghis help children look at natural environments differently.Camilla Coope and family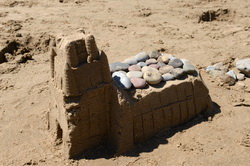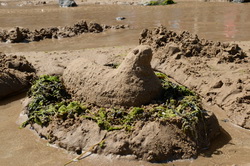 Caswell beach is always a very popular festival day that brings people together in a artistically creative, fun and exciting way. The opportunity to explore and discover new things at the beach develops imaginations and resourcefulness, showing children and adults alike how to have fun in an educational and creative way that is inspiring to everyone.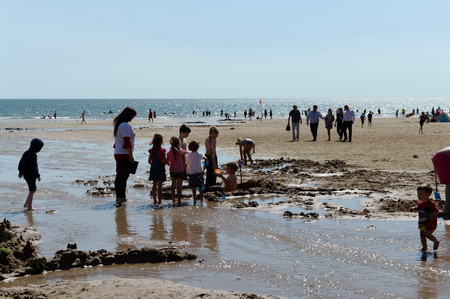 Thank you to everyone for making our annual sculpture festival such a success once again.
THANK YOU TO OUR KIND SPONSORS BELOW:

Diolch i bawb am wneud ein gwyl cerflunwaith flynyddol mor llwyddiant unwaith eto.
DIOLCH I'N EIN HYRWYDDION SY'N GWYBODAETH BOD: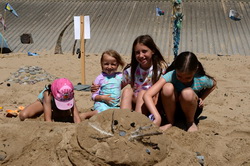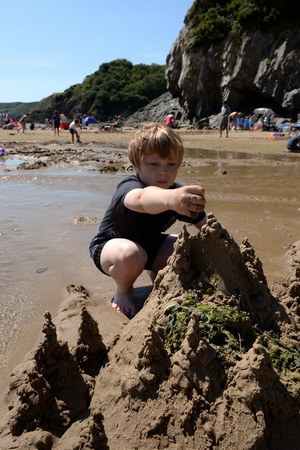 Lots of delight and amazement achieved through new ways to see the world
People were very engaged all day and went on to create their own ideas in materials found on the beach. They were very happy to discover the beach through artistic activity and there was lots of discussion about what was found on the beach such as shells, etc.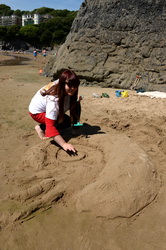 To see day 2 of 2018 Festival at Oxwich Beach- click the link at the bottom of this page.

I weld gwyliau dydd 2 o 2018 yng Nghartref Oxwich- cliciwch ar y ddolen ar waelod y dudalen hon