The second day of our 19th annual Beach Sculpture Festival was held at the lovely Oxwich Bay in the heart of Gower. It is a popular beach for locals and visitors alike and our festival always attracts some very creative people who are keen to have a go at making marine animal inspired sculptures with the artists. As well as a sandy shore, there is an abundance of other materials here such as grey slate pebbles, different shells and other interesting, coloured rocks and stones that can be used in the art of sculpture making. Despite a few unseasonable rain showers during the day, people turned up to take part in the creative, fun and engaging workshops at the festival. The event aimed to raise environmental awareness for everyone.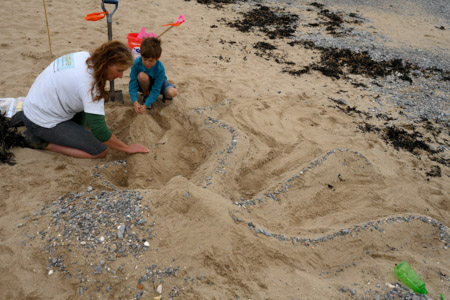 We created an octopus sculpture with our artist using sand, stones and seaweed. It was an activity that we had never done before but we really enjoyed it and felt our creativity was enhanced through it.
Learning through play encourages creativity and an enhanced sense of well being.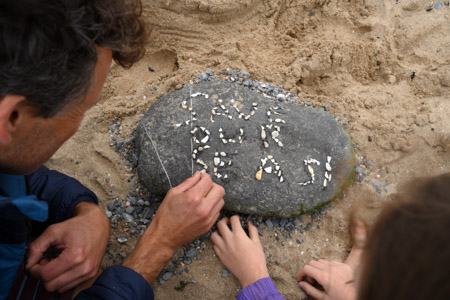 Message on a pebble - SAVE OUR SEAS!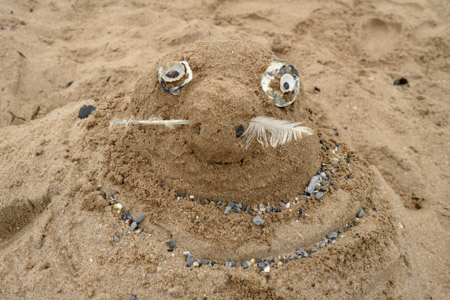 A cheeky seal pops up out of the sand!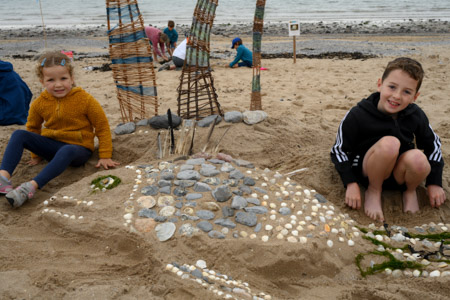 A large scale John Dory fish sculpture was created with several children and adults.
It was lots of fun - the children enjoyed arranging pebbles and shells for scales!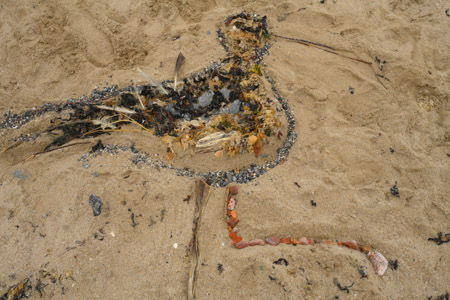 A beautiful curlew wader bird made from an assortment of colourful materials was one of the lovely sculptures on display on the beach
An inspirational arts and nature festival on beautiful Gower.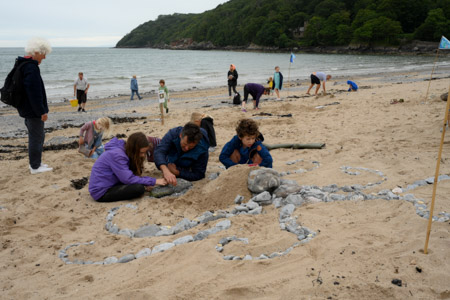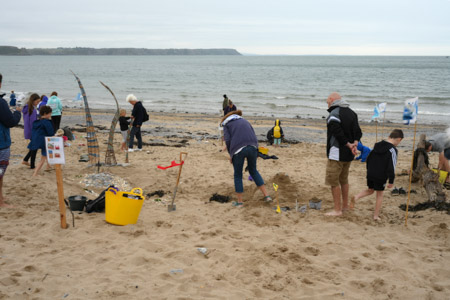 Brilliant festival!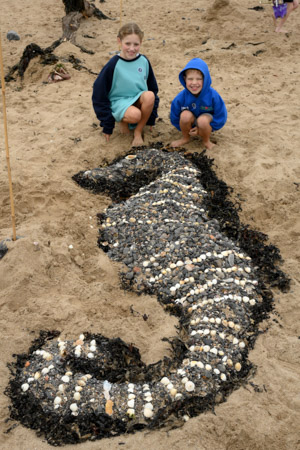 It was a very exciting visual event for everyone!
The artists were very encouraging, calming and engaging.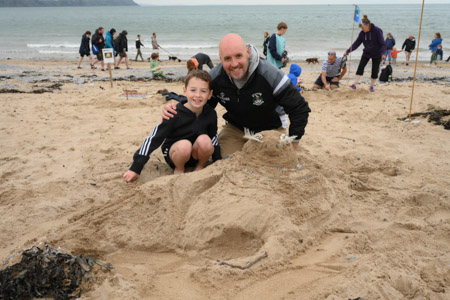 Fabulous idea to engage the children (and big kids!)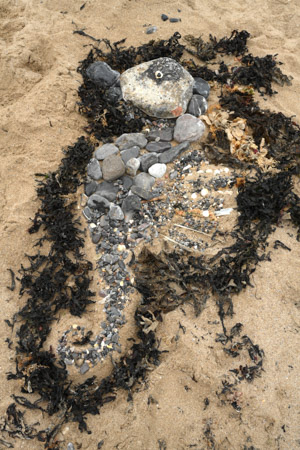 An exquisite seahorse - a favourite marine animal sculpture to create, especially since sightings of seahorses have been seen on Gower.
Fabulous - loved it! Impressed by all the sculptures.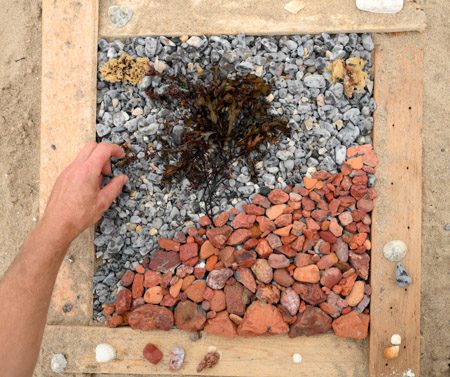 Environmental art events like this are very worthwhile as you look at the materials in hand, in detail and exchange ideas with others...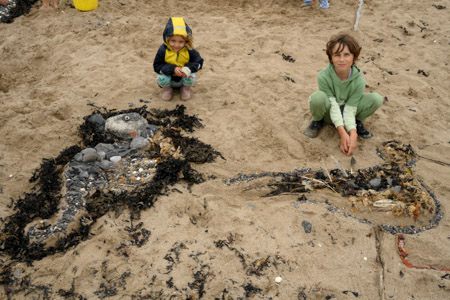 Children worked increasingly welll together and made new friends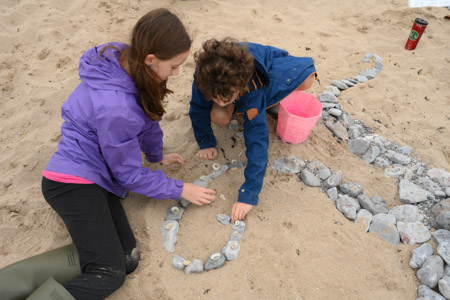 Families enjoyed working together to make different sculptures such as octopusses, fishes, seahorses,etc. using materials found on the beach such as sand, shells and pebbles.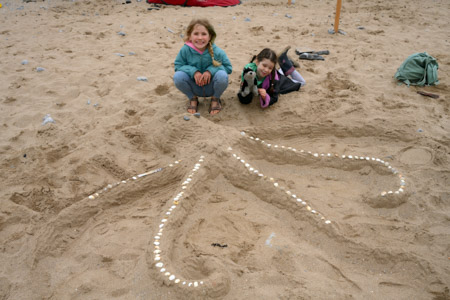 A very creative day was enjoyed by everyone! The next stop on the festival tour was Port Eynon.To see Day 3 of 2023 Festival at Port Eynon Beach - click the link at the bottom of this page.
I weld tudalen 3 o 2023 Gwyl Traeth Port Eynon - cliciwch ar y ddolen ar waelod y dudalen hon.