'Very well organised eventwith friendly artists. Kids loved it as it was very informative about marine animals. Fantastic free event!'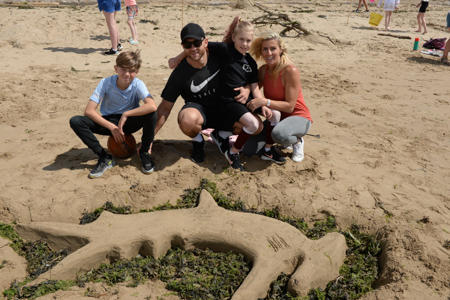 Nothing short of perfection will do for this hammer head shark.
'The whole family bounced ideas off each other and worked together as a team!'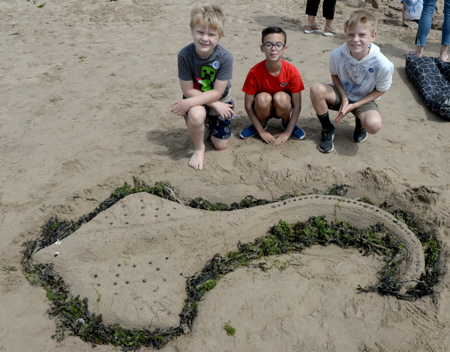 Creating a Ray, learning about the amazing texture and form of this incredible creature.
Listening to the sound of the sea in a shell is something everyone should do, whether young or old!
Thank you to everyone for making our annual sculpture festival such a success once again.
THANK YOU TO OUR KIND SPONSORS

Diolch i bawb am wneud ein gwyl cerflunwaith flynyddol mor llwyddiant unwaith eto.
DIOLCH I'N EIN HYRWYDDION SY'N GWYBODAETH BOD